About "Kani Kosen Japanese Restaurant"
<![if !vml]>

<![endif]>


Kani Kosen is THE BEST Japanese restaurant in California - nothing fancy, but by far THE BEST! You won't be disappointed by any bad food here! You can bet on that! Everything on the menu is excellent, but my favorites are the Maguro sashimi and the tempura. I can't get enough of either! If you're an experienced sashimi eater, you'll especially appreciate their tuna; and the tempura is light, crispy and melts in your mouth. Kazuo and his wife Keiko are wonderful hosts. They do everything they can to make your dining experience a memorable one. My only complaint is that sometimes they overwhelm me with their offers of sake "on the house": Please, Keiko, I'm the designated driver! Simply put, Kani Kosen is "Ichiban" - Number One!
Dave S., Half Moon Bay, CA
580 Crespi Drive; Pacifica, CA (650) 355-1281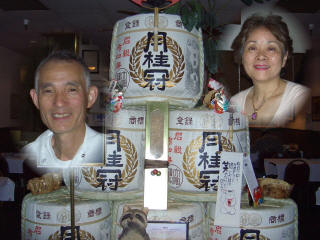 "We arrived on a Saturday early, at 5 pm. Me, my hubby and teenage son. This was a new experience for my son, but he absolutely loved it. Everything was perfect - salmon teriyaki, skewered tuna kabobs, grilled beef, sashimi and tempura. The miso and salad was perfect too! All sauces were perfect too. We will be back many times, to be sure. This restaurant needs a better location to get the notoriety that it deserves!"
Robin, John and Ian B., San Francisco
Open: 5 to 10 pm - --Wed thru Sun Closed Mon and Tues